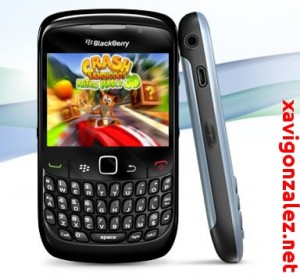 Estas cansad@ de los juegos de siempre en tu BlackBerry? Pues en el primer post del año 2011 os os dejo la DESCARGA DIRECTA de un pack solo compilado por mi, pero los juegos son gracias a efrax66) con algunos de los mejores juegos para las BlackBerry de pantalla pequeña (320×240).
Los juegos son los siguientes:
365Solitaire
Age of Empires III
Brothers In Arms Earned Blood (83xx, 87xx, 88xx)
Call of Duty 5 World at War (83xx, 88xx, 8900, 9000)
Caribbean-pirate-3
CRASH-NITRO-KART-2
Dance-Dance-Revolution
eliminator
FIFA Street 3 (83xx, 8520)
NBA-STREET
Need For Speed Pro Street (83xx, 8520)
Pool 2009
resident-evil-degeneration_1
Sim City Metropolis 8300
Street Fighter II Champion ED
Tetris Blockout (83xx, 8520, 87xx)
The-Godfather
Tiki Towers 8300
Uno classic
X-Men Origins Wolverine (83xx, 8520, 87xx)
Os dejo los modelos compatibles después del salto, y las instrucciones para instalarlo. Un saludo y Feliz año 2011!!!